Hobbyking X666/X525 quadcopter frame improvement
This article is unfinished. Although it may contain useful information, it is incomplete and may be missing important details. Coherency or logical flow is not guaranteed as well.
Original assembly. 3.0mm Hex screwdriver and 7mm spanner required to prepare the drone to flight.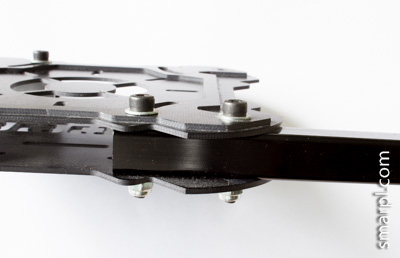 The following modification makes it possible to fold and unfold the frame without any tools. Furthermore a larger box for the electronics stuff can be mounted on the frame since you don't need tool access to screw heads anymore.
Required materials:
Brass or copper screws M4x25 (8 pcs)
M4 washers (16 pcs)
M4 lock washers (8 pcs)
M4 butterfly-nuts (8 pcs)
4mm2 copper wire (4 cuts, 33-35mm each)

First make screwdriver slots deeper and wider with a round fine file. To maintain required distance between screws put them into frame arm while soldering.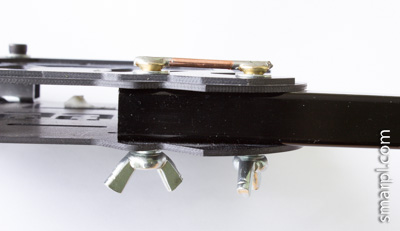 Don't forget to put lock washers on.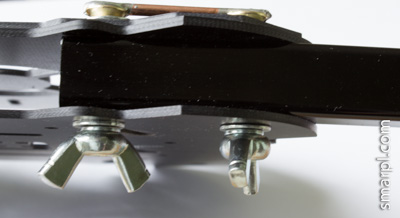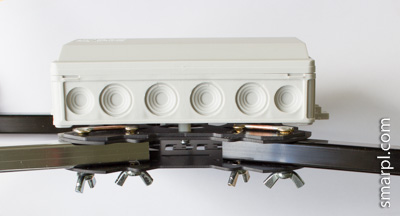 Ready to go.