2.4GHz Amplifier XQ-02A Teardown
This article is unfinished. Although it may contain useful information, it is incomplete and may be missing important details. Coherency or logical flow is not guaranteed as well.
XQ-02A is a bi-directional signal amplifier module designed for the 2.4GHz band.
It features automatic direction (send or receive) identification and switching.
Maximum output peak power is 2W.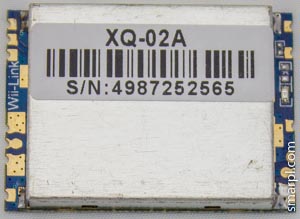 PCB with shield removed.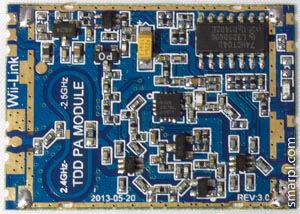 The module is based on SE2576L chip by Skyworks Solutions. It's a high power 802.11bgn WLAN power amplifier IC including power detector, reference voltage generator and input match.
References
SE2576L product page and datasheet